By Lavern Merriweather:
For years now, I have been getting a lot of flak from my siblings, because I listen to mostly white artists, particularly British rock bands from the 80's like Duran Duran, Tears for Fears and Depeche Mode. "Personal Jesus" is my favorite song, and I crank that sucker anytime that I play it, and I play it often.
Yet, when I play my music around other Negroes, I get some very funny looks. This is something that irks the hell out of me, because music above anything else is supposed to be universal. I have yet to see a purer form of entertainment that anybody can enjoy regardless of who makes it.
At the 1984 Olympics, soul singer Lionel Richie was in Los Angeles where the games were being held performing his hit song of the time "All Night Long". I saw a sprinter from Taiwan, who probably didn't know one word Lionel was singing, dancing his ass off. And that's the beauty of music. It's meant to be uplifting and make you feel good, humming or clapping to the beat.
However, somewhere along the way, black folks got it in their head that if you listen to anything besides tunes sung by fellow African-Americans, then you should be excommunicated from the race. While that sounds utterly ridiculous, it's a notion that many blacks don't seem apologetic about. For a group of people that allegedly hate to be treated like a monolith so damn much, we do a pretty good job of acting like we are one. Black people seem to think that we are one big glob of a brain like in that classic British film "Village of the Damned" starring George Sanders. Or that we should be some black version of the women in the town of Stepford.
Many Negroes have forgotten that some of the best most thrilling cuts back in the day came from white folks. My ultimate jam "Din Da Da" was made by a German guy named George Kranz. And the song "White Horse" was done by two white dudes from Sweden. Also the coolest love song "You Do for Love" was done by none other than Bobby Caldwell, who it turns out isn't black after all. He and the Italian stud Gino Vanelli must have been in the running to see who could confuse us more about their racial make-up.
Since I am not the world's biggest fan of rap or hip-hop, it's my choice, not anybody else's, what kind of music I happen to enjoy. Although I do like a few acts or songs. Rap music, as a whole, turns me off. And I swear someday I'm going to make a human piñata of all those high minded Negroes that constantly frame every conversation about black people around hip-hop as if that is the end all be all of our very existence or that every single solitary black person should be a fan.
First off, if you hate it so freaking much, then why are you so obsessed with it? Second, there are a million more things about the aspect of black life than just music. I could go on about that topic. However, I already have a post in the works about that. So, I'll just stay on point. If we want to be treated like individuals, then we need to stop lumping each other into a neat little box of labels.
It's not only regular folks either. Rocker Lenny Kravitz, who is the son of the late Roxie Roker from the CBS show "The Jeffersons", has said in several interviews that he got a lot of heat from the black people he grew up with for the type of music that he plays. When the black hard rock band Living Colour had their one and only hit "Cult of Personality" in 1988, a bunch of white male music critics refused to take them seriously. Yet, these are the very same folks that get their panties all wet any time a white male comes along in a genre dominated by black folks such as rapper Eminem, who has had some semblance of staying power unlike other white rappers that have come and gone before him [hint hint].
That's not to say I don't like artists like Beyonce. I did grow up listening to Michael Jackson, Stevie Wonder, Luther Vandross, Aretha Franklin and Earth Wind and Fire. Hell, any time I hear the Stevie song "Do I Do", everybody better clear the floor for my dance time.
"Dancing Machine" is a staple of mine for the longest of times. So yes, I do also like black singers. However, my biggest joy is hearing screeching brash guitars mixed with killer drum lines while spiced up with the mad angry vocals of a Pat Benatar or Peter Gabriel. The thing that gets me the most is that my brother turned me on to those acts in the first place. He has a particular fondness for the British group Def Leppard which is why I brought him a greatest hits cd for his 36th birthday some years back. Yet, my brothers and sisters want to be all huffy because I didn't stop my gravitation towards the same music that they were warbling along with back in the day?
I fondly recall many times hearing an REO Speedwagon song playing on the radio somewhere in my folks' house, either that or it was the Chicago based band Styx. It didn't hurt their appreciation from me that they are fellow Chi-towners.
We criticize white people for not being open minded enough about other races and cultures when we are guilty of that too. Granted, I did give grief to Paul Simon for his collaboration with Ladysmith Black Mambazzo. Yet, I knew who they were before his legendary hit album "Graceland" came out almost 30 years ago. We can't make demands of white people or non-black folks if we aren't willing to branch out of our own comfort zones. That still doesn't get some white acts off the hook for their shameless exploitation of black people and our music styles like a certain son of a former TV star of a hit show on ABC from the 80's that is now trying to absolve himself of the writing credits for his hit song "Blurred Lines" and trying to throw his Negro collaborator Pharrell Williams under the bus.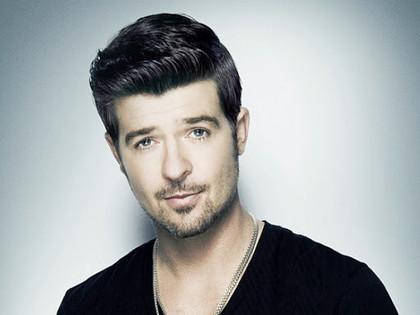 Pissants and jackasses aside, however, it doesn't change my opinion. I don't want to live in some stupid music bubble. Really, how foolish to believe that specific singers or songs are worth more than others simply because of race? That's such a narrow minded perception. Yet, it's one that black folks don't seem to want to change. I'm not here to adjust your YouTube playlist, because I respect your right to listen to what you desire. All I say is that you should show that same exact courtesy to your fellow Negro brethren, even if their taste doesn't always meet your approval. As a great man once said to each his own and stay away from my John Mellancamp collection